Cute Gift Card Tools for Baby Spas
Smart Baby Spas are already utilizing Gifty's gift card solutions to make it easy for customers to gift a relaxing visit. And it's not just a treat for the little ones; it boosts your customer base, too! Want to see how it works?
"
It saves me a lot of time, everything is automated with a user-friendly system.
"
Gamze Caylan | Aqua Baby Spa
The Perfect Gift
Baby Spa visits are the go-to gift for baby showers and newborn visits. Implement a seamless gift card process, and watch your customer base grow faster than your adorable, floating babies. Our gift card solutions make it effortless for you, leaving you with more time for your tiny patrons.
of all gift cards in Baby Spas are ordered online.
Over 70% Online
Babies and gift cards: a perfect match. Our partnered Baby Spas can vouch for that, as over 70% of their gift cards are sold online. Thanks to our online order module, gifting this delightful experience is quick and convenient, no matter where you or the crib is located. Finding the perfect newborn gift has never been easier.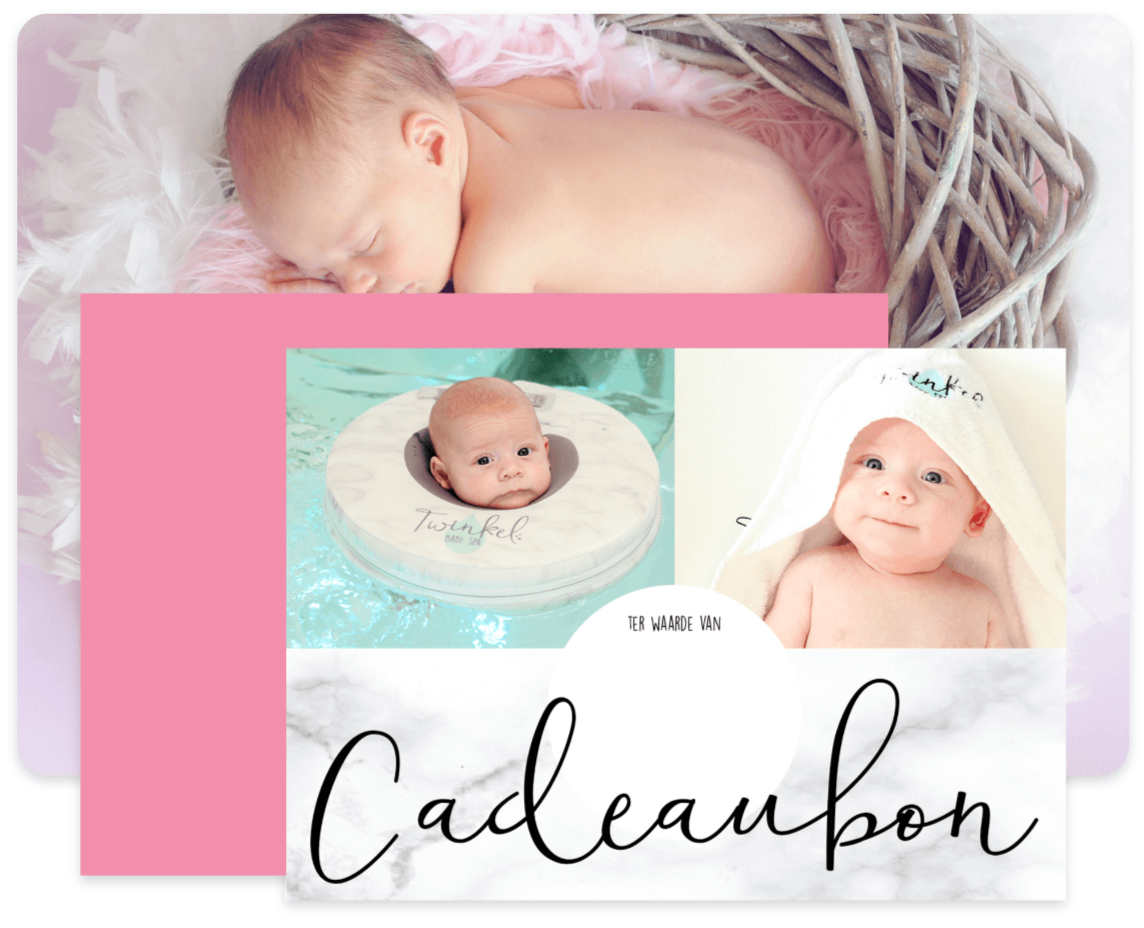 Gift Cards at Your Baby Spa
Of course, you can also offer your gift cards in-store. The visually appealing cards at the front desk inspire other parents. You can set the value of the gift cards yourself, offering any amount or perhaps an enticing package deal. And that counter display? That's our gift to you.
Always Open
Your Baby Spa's gift cards are now available 24/7. This is perfect for those who are busy, forgetful, or simply thoughtful. With our order module, the entire process is fully automated. You can leave the gift card inquiries to us, and focus on welcoming new customers.
Flawless Administration
Say goodbye to complicated spreadsheets and self-generated codes. We make it easy for you by properly registering all gift cards, so you always have accurate and real-time data.
"
The cards were delivered super fast and were nicely wrapped. Very pleased!
"
jaen***@r**.nl
Easy to Gift
Gifting a card from your Baby Spa is just as fun as receiving one. And it couldn't be easier — everyone can do it. With the order module on your website, it's a breeze. The happy recipient gets it either directly in their email inbox or beautifully wrapped in their mailbox. Hooray!
The Complete Package
For Baby Spas, we design cheerful gift cards and sturdy festive packaging in line with your brand. Available both in-store and online. From ordering, payment, to shipping—we handle it smoothly. And for the tiny clients? Either by post or email, sent directly to them. Leave the entire process to us; you'll gain some brownie points!
"
For online we use Gifty, in the store we have our own coupons. That works well together.
"
Lotte Appeldoorn | Baby Spa Zenn
The Looks
We appreciate aesthetics, too. That's why we print top-quality gift cards on heavy paper with a silky smooth finish. The physical cards come in a durable FSC-paper sleeve. Our digital gift cards are equally impressive, vibrant on screen and can be proudly emailed to the lucky recipient. Need design help? Our designers are happy to assist, at no cost to you. Get samples
Amount or Package
What you offer is entirely up to you — an amount of your choice or a complete package deal like a baby massage or a float session. All settings are easily manageable in the dashboard.
Rewards and Compensations
Want to reward or compensate a guest? A digital gift card is an easy and appreciated gesture. Just set the amount and email it right away.
of all gift cards are never redeemed. Yet, they are paid out.
Transparent Costs
Gifty charges a flat fee per sold card, so you always know what to expect. And the best part? We pay out for each sold gift card, even if it's never redeemed. Did you know that on average, 23% of gift cards are never used?
"
You're always instantly available for queries and very helpful. I'm a Gifty fan!
"
Gamze Caylan | Aqua Baby Spa
Customer Service
Lost a gift card? Is it still valid? Payment queries? Questions about gift cards can be time-consuming and distracting. Our customer service happily takes care of it, whether by email, app, chat, or phone. Gifty handles it all.
Whether your customers are happy with Gifty?
"The gift cards were delivered super fast and nicely wrapped. Very surprised."
jaen***@r**.nl
"Super easy, I'm not handy with these things but this goes without saying."
M Haren
"The gift card from JEU de boules bar directly in my mailbox, great!"
b***ald@b**.com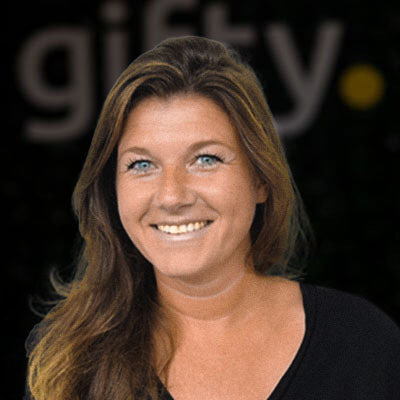 Still Keeping Dry Eyes?
If you'd like to know more about our Baby Spa gift card solutions, feel free to contact Loes for an in-depth conversation. Or another colleague, that works too.