Delightful Gift Card Solutions for Restaurants
Choosing Gifty's gift card solutions for your fine dining establishment, brasserie, or restaurant chain is a savvy move. They're your ticket to increased footfall, higher revenue, and greater customer loyalty. Ready to give your restaurant a revenue boost? You've made an excellent choice!
of people try out a new restaurant due to a gift card.
More Guests, Guaranteed
Want a guaranteed influx of guests? It's simple — gift cards issued at your venue can only be redeemed there.
Making the purchase process quick and easy will naturally lead to more sales.
Gift card users often arrive as a party of two or more, usually spending more than the card's value.
In-restaurant Gift Card Sales
Sell your gift cards right from the counter, styled and presented to impress. You'll likely see a 30% increase in sales just by having them beautifully displayed. Manage everything effortlessly via Gifty — from auto-refills to card upgrades. As a bonus, we'll even throw in a free counter display.
Always Open for Business
Your restaurant's gift card is now available around the clock. Ideal for anyone — be it the busy, the forgetful, or the thoughtful. You don't have to lift a finger; our order module takes care of it all. Customer queries about gift cards? Send them our way. We'll direct the new patrons to you. Sounds like a recipe for success, doesn't it?
"
We've been a client from day one and are still extremely satisfied years later!
"
Wichert van Rijn | The Street Food Club
Flawless Accounting
Say goodbye to cumbersome Excel sheets, manually generated codes, and other hassles. Especially for multi-location ventures, a neat and complete overview is crucial. We'll keep track of all your gift cards, offering you real-time updates on your business metrics. It's as easy as pie.
Effortless Gifting
Receiving a gift card from your restaurant is delightful, but giving one is just as fun and simple. Our order module on your website makes it a cinch. The lucky recipient gets the gift card either instantly via email or physically mailed in an elegant package. Hooray!
"
We love how well the cards match our brand, and our fans do too!
"
Ron Simpson | The Avocado Show
The Aesthetics
We appreciate beauty too, which is why we print restaurant gift cards on high-quality, silk-coated paper. They come encased in a sturdy sleeve made of FSC paper. Our digital version is equally attractive, perfectly designed to be emailed or printed. Need design assistance? Our creative team is here to help — for free! Get samples
The Complete Package
We offer both aesthetically pleasing gift cards and festive packaging that align with your brand, available both in-store and online. From order to payment to shipping, we've got it all covered. Sent via post or email, directly to your customer. Just leave the whole process to us; your guests will appreciate it.
Amount or Package
Whether you offer a set amount or a curated package deal like a high-tea session, five-course dinner, or a snack box, you can easily manage all settings in the dashboard.
Manage permissions for up to 500 employees.
Employee Permissions
Access to financial records, modifying designs, or ordering new gift cards — different roles have different permissions. Adjust these settings easily via the dashboard, which also offers real-time transaction data by employee.
"
Gifty is straightforward and fast. Everything's sorted within minutes, from A to Z.
"
Nico van Leeuwen | The Seafood Bar
Reward or Compensate
Wish to reward a customer or offer compensation for some reason? A digital gift card is a thoughtful and efficient gesture. Just set the value and email it straight to the customer. It's much appreciated!
"
Our gift vouchers offer a unique extra selling point!
"
Sebastiaan van Dam | Brasserie van Dam
Clear Pricing
Gifty charges a flat fee per sold card, making budgeting straightforward. What's even better? We payout for every gift card sold — even the ones that never get redeemed. Psst, did you know an average of 23% of gift cards are never used?
Payment & Shipping
We offer international shipping — your gift cards can whoosh over to 11 different countries. Payment options are flexible too: iDEAL, credit card, or Bancontact, we've got you covered.
"
Specific wishes are followed up quickly. In short, we are very satisfied.
"
Koen Voeten | De Pannenkoekenbakker
Customer Service
Misplaced gift card? Validity queries? Delivery questions? Payment issues? Let us handle customer queries so you can focus on running your restaurant. Via email, app, chat, or phone, Gifty takes care of it all.
Multiple Locations
If your restaurant chain offers gift cards redeemable at multiple locations, our dashboard will give you a clear overview of cards sold and redeemed at each site.
Bulk Orders
Struck a corporate deal? Great! If you need a large number of physical gift cards, we've got you covered. They'll be printed, activated, and securely sent to your customer.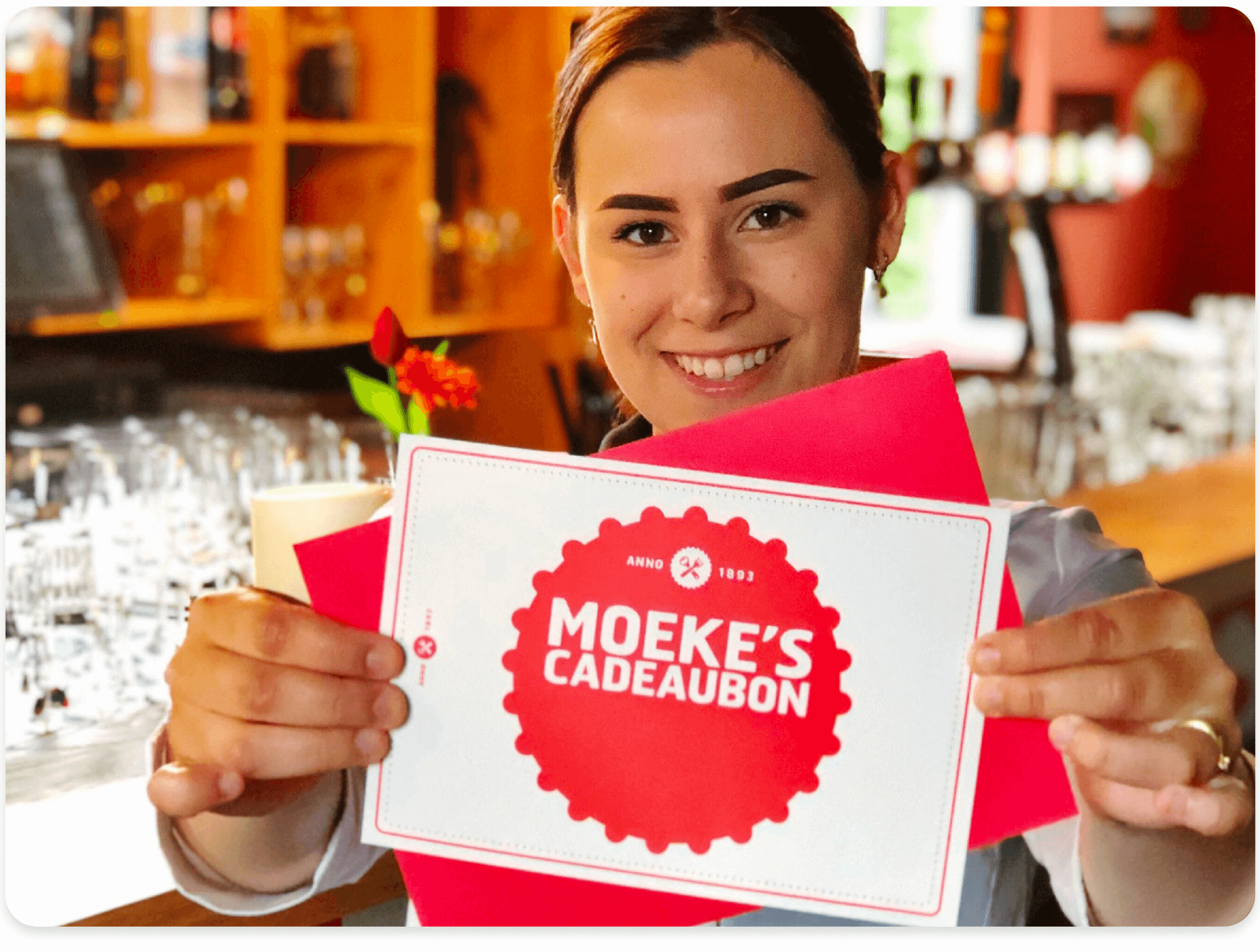 Omnichannel Capabilities
Our gift cards aren't limited to in-store use. They can also be redeemed online, allowing patrons to enjoy meals from the comfort of their home. Vice versa is true for digital cards, which can be used in-store. Experience the power of Gifty's smart tools.
Endless Integrations!
Whether you're looking to accept gift cards in your online store, facilitate online bookings, or integrate with your POS system — our solutions have you covered. Want to develop your own? Go ahead, our API is at your disposal.
Whether your customers are happy with Gifty?
"The gift cards were delivered super fast and nicely wrapped. Very surprised."
jaen***@r**.nl
"Super easy, I'm not handy with these things but this goes without saying."
M Haren
"The gift card from JEU de boules bar directly in my mailbox, great!"
b***ald@b**.com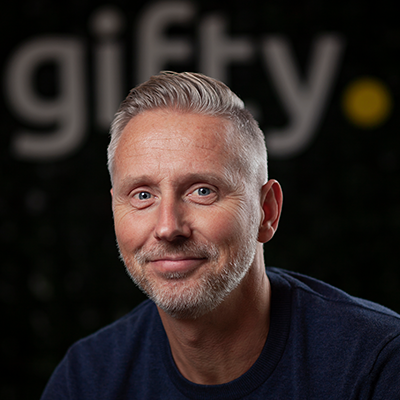 Can I take your order, please?
Eager to discuss our restaurant-focused gift card solutions further? Get in touch with Sjon, our in-house expert. You won't regret it.