Multiple Locations
Got multiple locations? Our gift card tools are tailor-made for businesses with various branches, franchisees, or unique setups. View all data in a single dashboard, or sort the results to your liking. Our system has got you covered.
"
We can precisely track where a gift card has been redeemed or purchased at any 30 ML location.
"
Cor de Graaff | 30ML
Neat and Organized
Curious which branch sells the most gift cards and where they're mainly spent? Our settlement overview gives you all the details, clearly and efficiently at a glance. Intrigued? Schedule a Demo
Automated Inventory Management
Want all your locations to sell gift cards? We get it—no one wants to miss out on extra revenue. You can easily order gift cards for each branch, but why not make it simpler? With automated inventory management, just set the minimum stock levels for each location and the system takes care of the rest. You'll never run out.
"
Convenient Solution for All Our Locations
"
Quinta Witzel | Poké Perfect
Effortless Payouts
Looking to handle payouts to your locations or partners yourself? We make it a breeze. Just select the period you need, download the bank payout file (SEPA), and complete all payments with a single click. Easy peasy.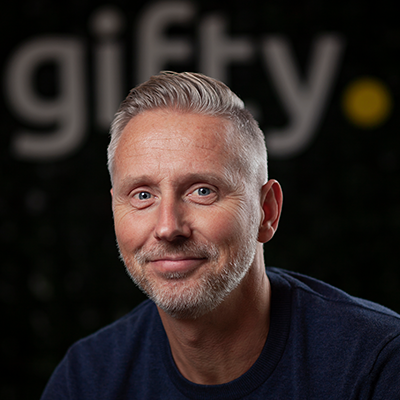 Interested in learning more about our smart tools for multiple locations?
You'll want to talk to Sjon. Give him a call, chat, send an email, or shoot him a text—however you choose to connect, he's eager to assist. Really.