Print and Shipping Service
Your gift cards are expertly printed and then shipped in festive packaging, either straight to your customer or to your own establishment. You decide.
"
No more trips to the mailbox for us, which is great.
"
Elmer van Vught | Kabelwaterskibaan.nl
Same-Day Shipping
We won't let your customers down. Place your orders on weekdays before 3:30 pm, and they will be shipped the same day. That means quick delivery to your customer's door, hassle-free.
Cutting-Edge Printing
We use top-of-the-line machines to print both the packaging sleeve and the gift card with impeccable quality. Upholding your business's professional image is our top priority. We aim to make your customers proud gift-givers.
"
We love how the gift cards resonate with our brand, making our fans happy too.
"
Ron Simpson | The Avocado Show
Complimentary Design Service
Whether you operate a karting track, a hair salon, a wine bar, or a wellness center, each business has its unique identity. Your gift cards and packaging should reflect that. Design them yourself or let us handle it—we do it with love, at no extra cost.
Never Miss Out
If your gift cards are running low, our printing presses are already fired up. Choose the stock level at which you want new cards, and everything happens automatically. No need to remember, no chance to forget, and never run out of stock. Easy!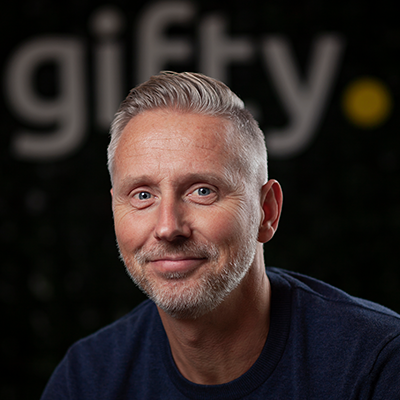 Want to know more about our print and shipping services?
We'd be delighted to provide further details. Sjon is your go-to guy, eagerly awaiting your message. Reach out via email, chat, app, or phone.