Gift Card Solutions for Beauty & Wellness
Smart move, offering gift cards for your sauna, spa, or wellness center. Or for your exquisite beauty or massage salon. Let's be honest: these are the gifts everyone loves to give and receive. Our gift card tools make life easier for you as a business owner, which is good news; you need time to focus on your craft. Curious how we can manage this effortlessly?
"
Gifty has significantly reduced our workload, and our online gift card sales have skyrocketed!
"
Vera van der Heijden | Betuwsch Badhuys
The Complete Package
We create stylish gift cards and robust, festive packaging that align with your brand's aesthetic. Available for purchase in-store or online, we take care of the ordering, payment, and shipping smoothly. Delivery options include both postal mail and email, sent directly to your customer. Leave the whole process to us; it'll win you points with your clientele.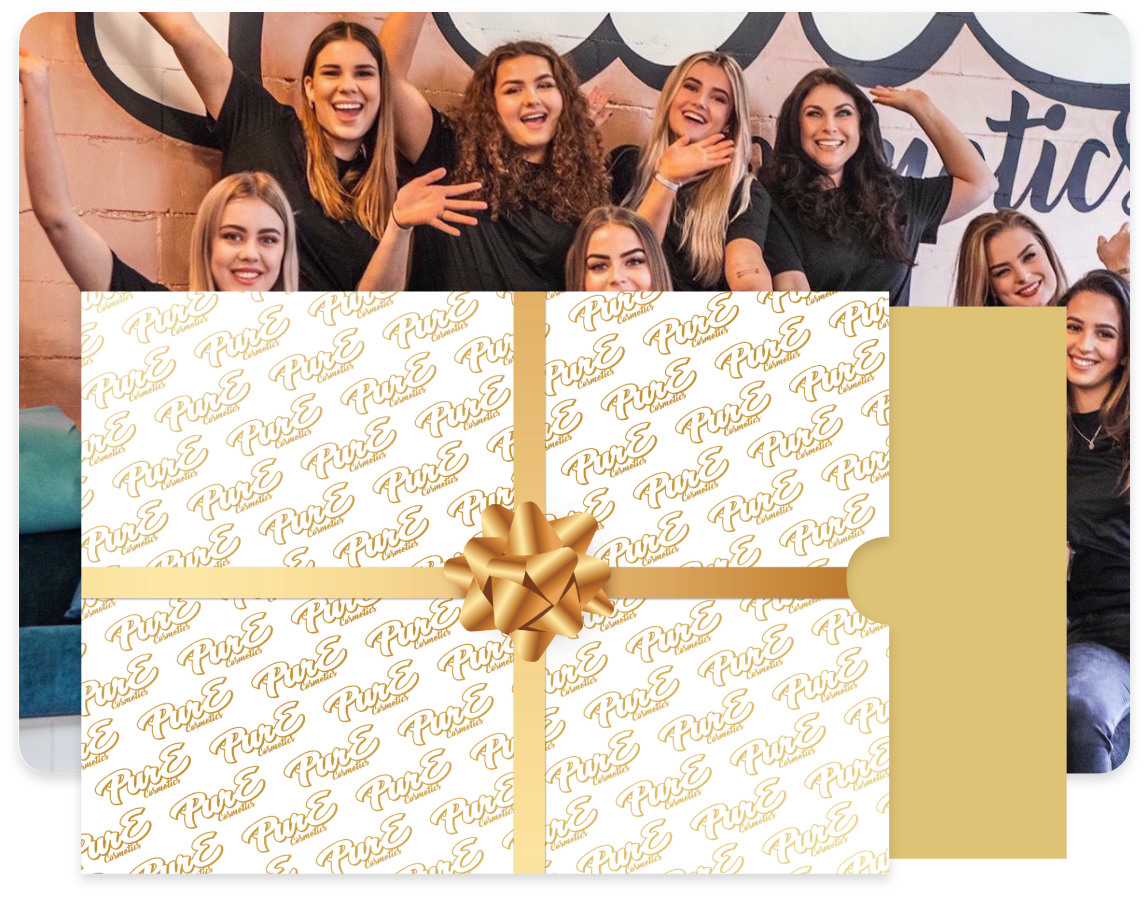 Gift Cards in Your Wellness Center
Of course, you can also sell gift cards directly in your salon. It would be a shame to miss out on that extra revenue. Your rejuvenated customers will want others to experience the same bliss. With an elegant counter display, you'll likely increase your gift card sales by at least 30%. You can top up the cards with any amount or a special treatment of choice. And that counter display? That's our gift to you.
Always Open
Your gift card is now available 24/7. Convenient for those who are busy, forgetful, or simply thoughtful. Because you're always open online, this delightful gift can be ordered in no time. What's even better: you don't have to lift a finger. Our order module handles it all automatically. Questions about gift cards can go to us; new customers can go to you. How's that for a relaxing proposition?
Seamless Administration
Say goodbye to complicated Excel spreadsheets, self-generated codes, and other nuisances. We streamline your administrative tasks by efficiently recording all gift card transactions. This means your records are always accurate, and you can monitor your sales in real-time. How many gift cards have been sold and redeemed? What's the revenue? What's the outstanding balance? It's all a piece of cake.
"
The coupons were delivered super fast and nicely wrapped. Very surprised.
"
jaen***@r**.nl
Easily Giftable
Getting a gift card from your spa or salon is fantastic, but giving one is also a treat. And it's so easy, anyone can do it. With the order module on your website, the gift card is just a few clicks away. And the lucky recipient? They'll receive it either directly in their inbox or as a beautifully packaged physical card. Hooray!
The looks
Let's admit it; we also care about appearances. That's why we print your gift cards on high-quality, heavy paper with a silky smooth coating. The physical card is encased in a sturdy, FSC-certified paper sleeve. Our digital cards are equally impressive, offering vibrant, screen-popping designs that can proudly be emailed to the lucky recipient. You can design it in your own brand style, and if you need help, our designers are always at your service. For free. We love doing it. Get samples
Amount or Package
The types of gift cards you offer are entirely up to you. A custom amount? Or perhaps a complete package deal like a beauty treatment, massage, or sauna visit? Manage all your settings easily through the dashboard.
"
Very happy with Gifty, they unburden us, work very quickly for the customer and are reliable.
"
Kay Balk | Dutch Ink
Permissions by Employee
Viewing finances, editing designs, or ordering new gift cards—not everyone has the same permissions. You can easily configure these settings in the dashboard. The transaction summary shows real-time data on sold and redeemed gift cards, broken down by employee.
Rewards or Compensation
Have a guest you'd like to reward or compensate? A digital gift card is a quick and graceful gesture. Just enter the amount and email it directly to the guest. It's much appreciated.
of all gift cards are never redeemed. But they are paid out.
Clear pricing
Gifty charges a flat fee per sold card, so you always know what to expect. And here's the best part: we pay out for every gift card sold, even if it isn't redeemed. Psst, did you know that on average 23% of cards are never used?
"
Support is fast and still personalized, always an immediate response to my questions.
"
Elvira Wilthagen | Eden Hotels
Customer Service
Help, I lost my gift card - Is it still valid? - I have a question about delivery - Did my payment go through? Questions about gift cards can be time-consuming and rarely come at a convenient time. Our customer service team is happy to handle these for you. Any queries from guests can go straight to us — via email, app, chat, or phone. Gifty has got it covered.
Endless Integrations!
Whether you're looking to accept gift cards in your online store, facilitate online bookings, or integrate with your POS system — our solutions have you covered. Want to develop your own? Go ahead, our API is at your disposal.
Whether your customers are happy with Gifty?
"The gift cards were delivered super fast and nicely wrapped. Very surprised."
jaen***@r**.nl
"Super easy, I'm not handy with these things but this goes without saying."
M Haren
"The gift card from JEU de boules bar directly in my mailbox, great!"
b***ald@b**.com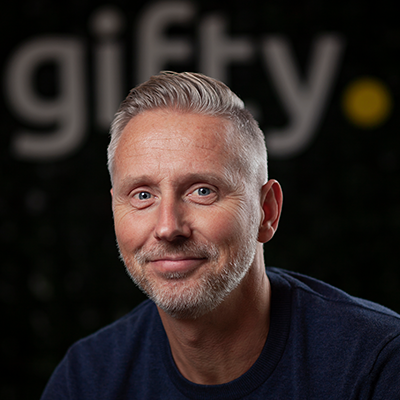 Want to know more about our gift card solutions for Beauty & Wellness?
Call, mail, chat or app with our own beauty; Sjon. A truly relaxed guy.