Efficient Gift Card Solutions for Leisure
Go-karting, boules, racing, indoor playgrounds, bowling, gaming, skydiving — you offer experiences that are already exciting but become even more special when given as a gift. You're already selling digital and physical gift cards that are highly popular. But, what if it could be smarter, simpler, and faster? You bet.
"
Takes a load off our hands; we don't have to worry about a thing!
"
Christien Meijers | Skydive Teuge
Guaranteed Additional Footfall
How do we assure more visitors? Simple. The gift cards you sell can only be redeemed at your establishment. Make these cards easily accessible on your website and at the front desk. The rest, as we'd say, takes care of itself. But, we're always here to assist with our smart tools and extensive experience in the leisure industry.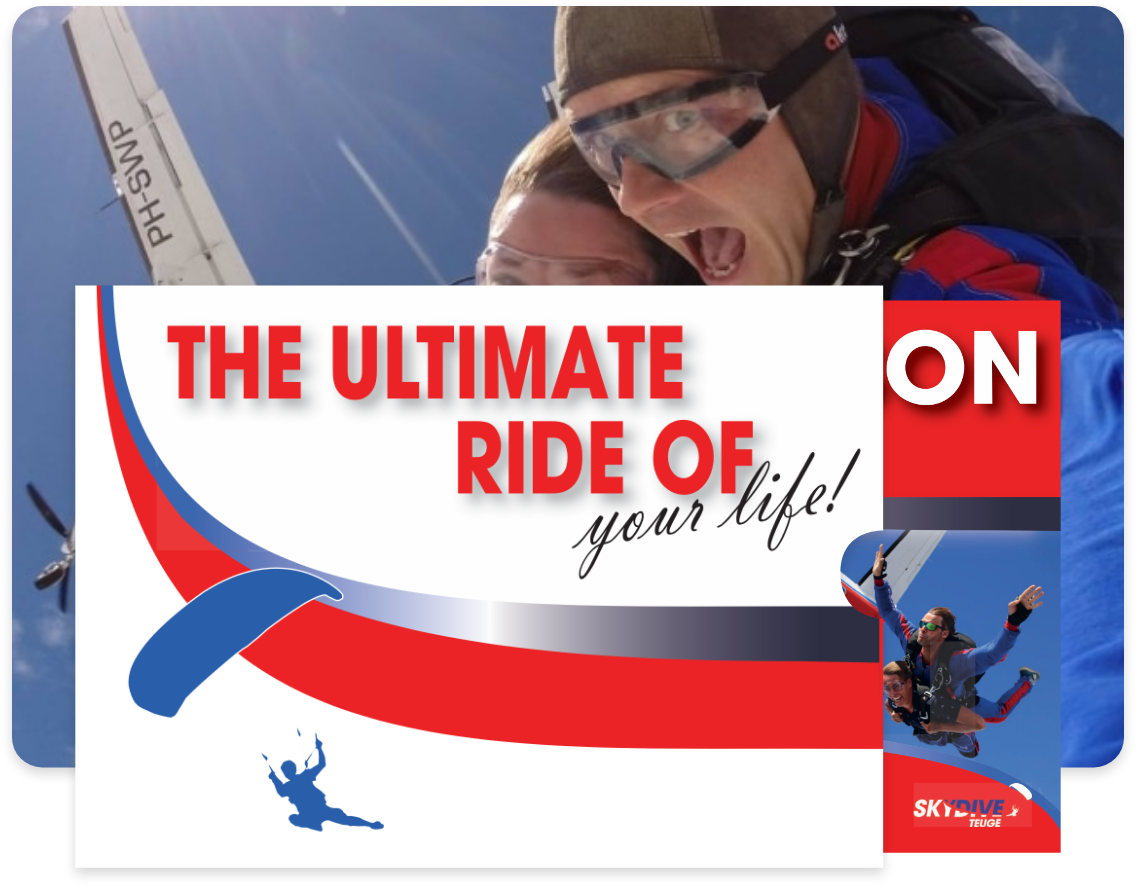 Sell Gift Cards at the Counter
Don't miss out on revenue. Showcase your gift cards at the front desk and see a 30% boost in sales. Set your automatic refill threshold, so you never run out. Through the Gifty app, the dashboard, or your own POS system, you can load any amount or package deal like waterskiing, bowling, or go-karting onto the gift cards.
Seamless Online Reservations with Your Gift Card
Whether the customer bought the gift card in-store or received it via post or email, accepting it is a breeze. With our straightforward API or plugins, integration with your reservation system is done in a flash.
24/7 Availability
Your gift cards are now available for purchase 24/7. Perfect for those who are busy, forgetful, or just considerate. You don't have to lift a finger; our order module takes care of everything. Let us handle all the queries about gift cards, while you focus on welcoming new customers. Isn't that a spectaculair proposition?
"
A very nice company and a nice system to arrange your gift card service!
"
Floris Boers | Racesquare
Effortless Administration
Say goodbye to complicated spreadsheets, self-generated codes, and the like. We simplify your life by accurately recording all gift card transactions, providing real-time insights into sales, redemptions, revenue, and outstanding balances.
Easy Gift(y)ing
Gifting a gift card is as thrilling as receiving one. And for you, it's incredibly easy. Anyone can do it, even Aunt Susan from far away. With our order module, it's a walk in the park, and the lucky recipient gets it directly in their inbox or delivered in a festive package.
"
Love the sleek layout and fast service from Gifty.
"
Ludo Veldman | Electrocross
Comprehensive Offerings
We create beautifully designed gift cards and robust festive packaging that align with your brand. Be it in-store or online, we handle the ordering, payment, and shipping seamlessly. Delivered via post or email, directly to your customer.
The Looks
We value presentation, which is why our physical gift cards are printed on high-quality paper with a silky-smooth coating. Our digital versions are equally eye-catching and can be proudly emailed to the lucky recipient or printed for a personal touch. Get samples
"
We frequently offer package deals, and they're the most popular gifts.
"
Mariska Telkamp | Down Under
Amount or Package
What you offer on your gift cards is up to you: a custom amount or an exciting package deal like go-karting or a workshop. Manage all settings effortlessly through your dashboard.
Determine the rights of up to 500 employees.
Roles and Permissions
Different staff members have different levels of access — from viewing financials to design changes and new gift card orders. Set permissions easily through the dashboard, with real-time transaction overviews per employee.
Reward or Compensate
Looking to reward a loyal customer or offer a goodwill gesture? A digital gift card is an elegant and convenient solution. Just enter the amount and send it directly to your guest.
of all gift cards are never redeemed. Yet, they are paid out.
Clear Pricing
Gifty charges a fixed fee per sold card, so you always know where you stand. What's more, we pay you for each sold gift card, even if it's not redeemed. Did you know an average of 23% of gift cards are never redeemed?
Shipping & Payment
We think globally. That's why we can ship your gift cards to 11 different countries without a hitch. We're also flexible with payment methods, accepting iDEAL, credit cards, and Bancontact.
"
We're simply very satisfied with your services. No fuss.
"
Fadile Ekiz | Street Jump Mierlo
Customer Service
Questions about lost or expired gift cards or payment confirmations can be a hassle. Let us take care of it. Any customer queries can be directed to us via email, app, chat, or phone.
Multi-Location Insights
Is your gift card redeemable at multiple locations or applicable to both activities and dining? Our dashboard gives you a full breakdown of where your cards have been sold and redeemed.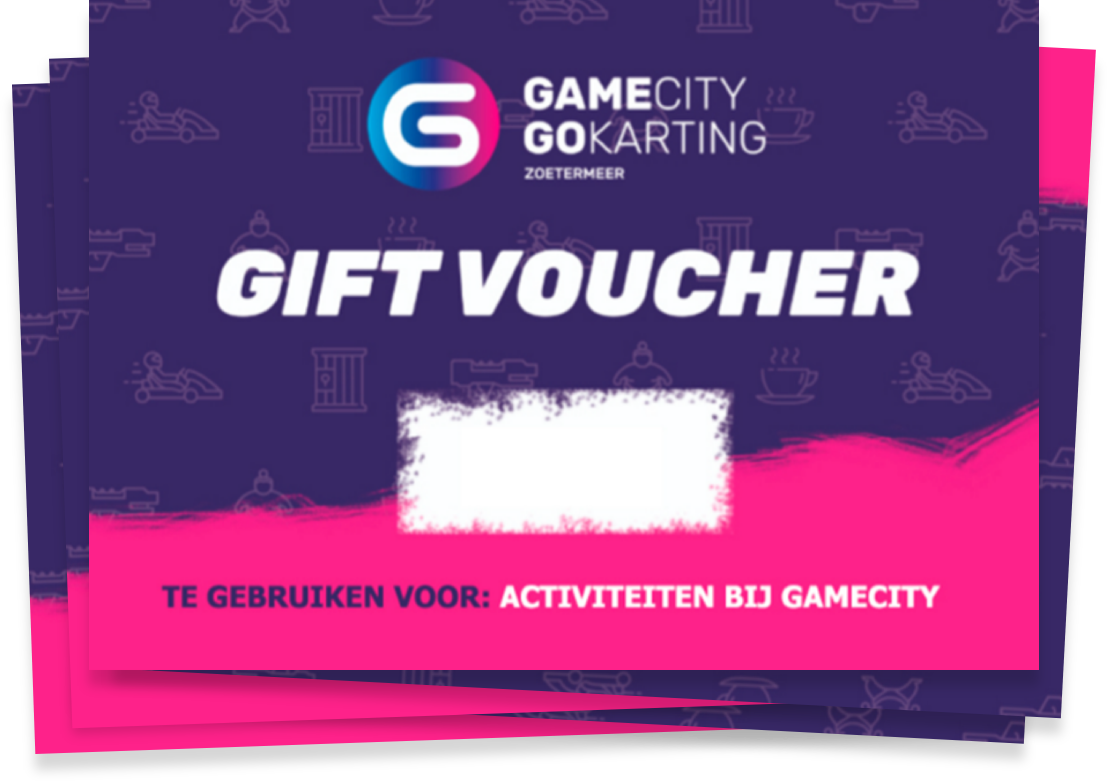 Bulk Orders
Landed a corporate deal? Need a large batch of physical gift cards? No problem. We'll print them with activated values and send them securely to your client.
"
We are thrilled with our partnership with Gifty!
"
Denice Kingma | Mooie Boules
Omnichannel Flexibility
Physical gift cards can be used not only in-store but also in your online shop or during online reservations. The same goes for your digital cards, which can be redeemed in-store. That's the beauty of our smart tools.
Endless Integrations!
Whether you're looking to accept gift cards in your online store, facilitate online bookings, or integrate with your POS system — our solutions have you covered. Want to develop your own? Go ahead, our API is at your disposal.
Whether your customers are happy with Gifty?
"The gift cards were delivered super fast and nicely wrapped. Very surprised."
jaen***@r**.nl
"Super easy, I'm not handy with these things but this goes without saying."
M Haren
"The gift card from JEU de boules bar directly in my mailbox, great!"
b***ald@b**.com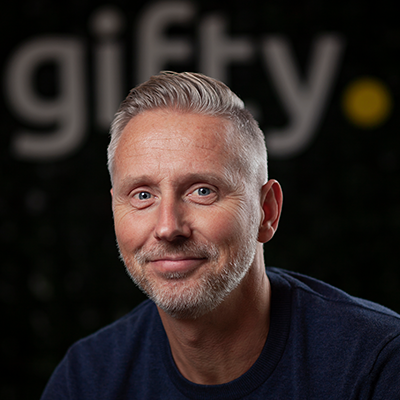 Interested in our customized gift card solutions for your leisure business?
Great! Reach out to Sjon; he's full of energy and ideas. Feel free to email, chat, or even use carrier pigeon. Your call.