Gift card order module
Want to sell your gift cards 24/7 via your website and social channels? With the plug & play order module, this is done in a view clicks, neatly in your corporate identity. We'll arrange it. Orders, payments and shipping; let it go. Also nice: we always pay out the gift cards wich are sold. Even if they haven't been redeemed yet.
"
Visitors can choose between a physical or a digital receipt. This way, we always meet the right demand.
"
Peter Oosterbroek | Planet Awesome
Mailbox or letterbox
Quickly sent digitally or delivered quickly by post? Your customer chooses how the gift card is delivered.
Your gift card. Your look.
The gift cards, gift wrapping; we make everything in your design. Need help with your design? No problem, we are happy to help you.
"
We are increasingly selling gift cards with an hour of water skiing or wakeboarding as a gift.
"
Mariska Telkamp | Down Under
Amount or package
What gift cards do you offer? An amount of choice or a complete package for your business such as a high tea, beauty treatment or a round of go-karting? Determine the settings yourself in the dashboard.
Congratulations Champ!
A personal message on your gift card is extra nice! With no less than 300 characters, the giver can be creative in the order module. And we print that neatly on the gift card.
Smooth payment
With a smooth payment process you sell more gift cards; take that from us. Your customers can choose from various payment methods such as iDEAL, credit card, Sofort and Bancontact. Very easy.
"
The order module saves me a lot of hassle. Very easy!
"
Marco Holm | Van Marco
Plug & Sell
You sell your own gift cards on your own site, that makes sense. You do this by placing our order module on your website with a code or plugin. That sounds simple and it is. Choose a widget, add your gift card to the menu, or place the order module on a page. Are you starting to panic? No need, we're happy to help.
Warm welcome in the right language
Are you active across the border? Nice! Your customers can also easily order their gift card in English, German or French. Our smartass system recognizes the country and ensures a warm welcome in the right language. We send gift card by post up to11 countries.
"
A super user-friendly ordering module and representative checks. We are satisfied!
"
Chris Wijland | De Havixhorst
For every device
You can order a gift card smoothly and quickly from any device. Behind a laptop, tablet or desktop, but also with a phone, it's easy. In just a few clicks, the gift is ordered, paid and shipped.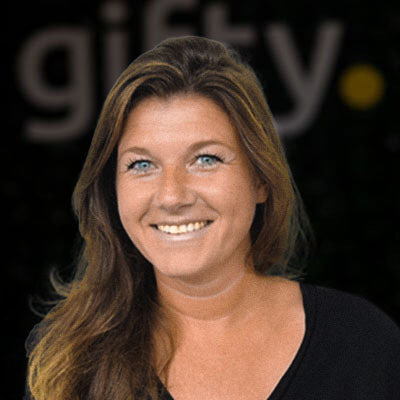 Do you want to know more-more-more?
Understandable because it's cool, isn't it, our order module? Let's not stop talking about it. Call, email or app us for an appointment. Loes is your girl, she can also call you or email you a video demo.