2 Sales Representatives (M/F) (32-40 hours)
Gifty is growing and bursting with ambition. That's why we have room in IJsselstein for up to 2 sales colleagues. Read on quickly 👇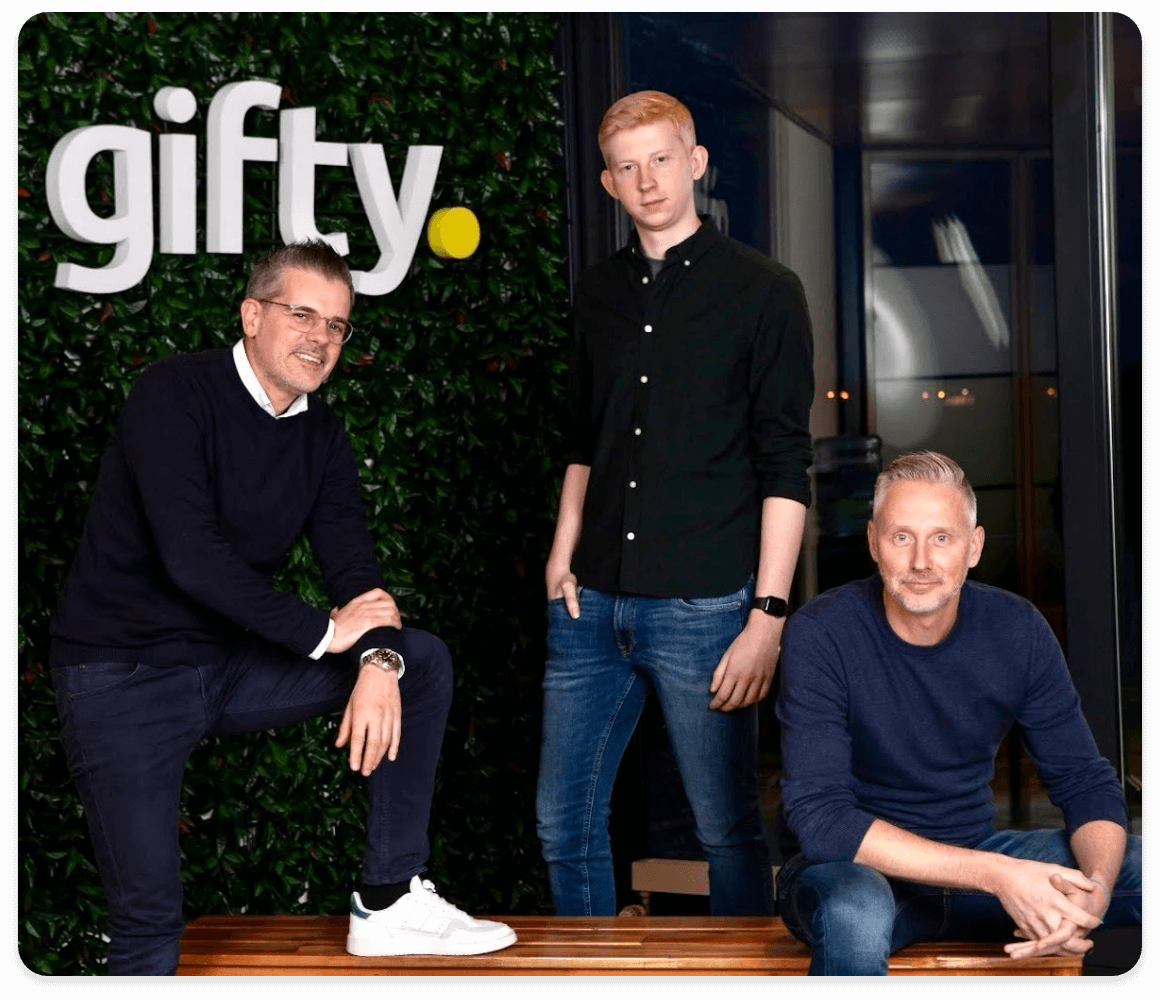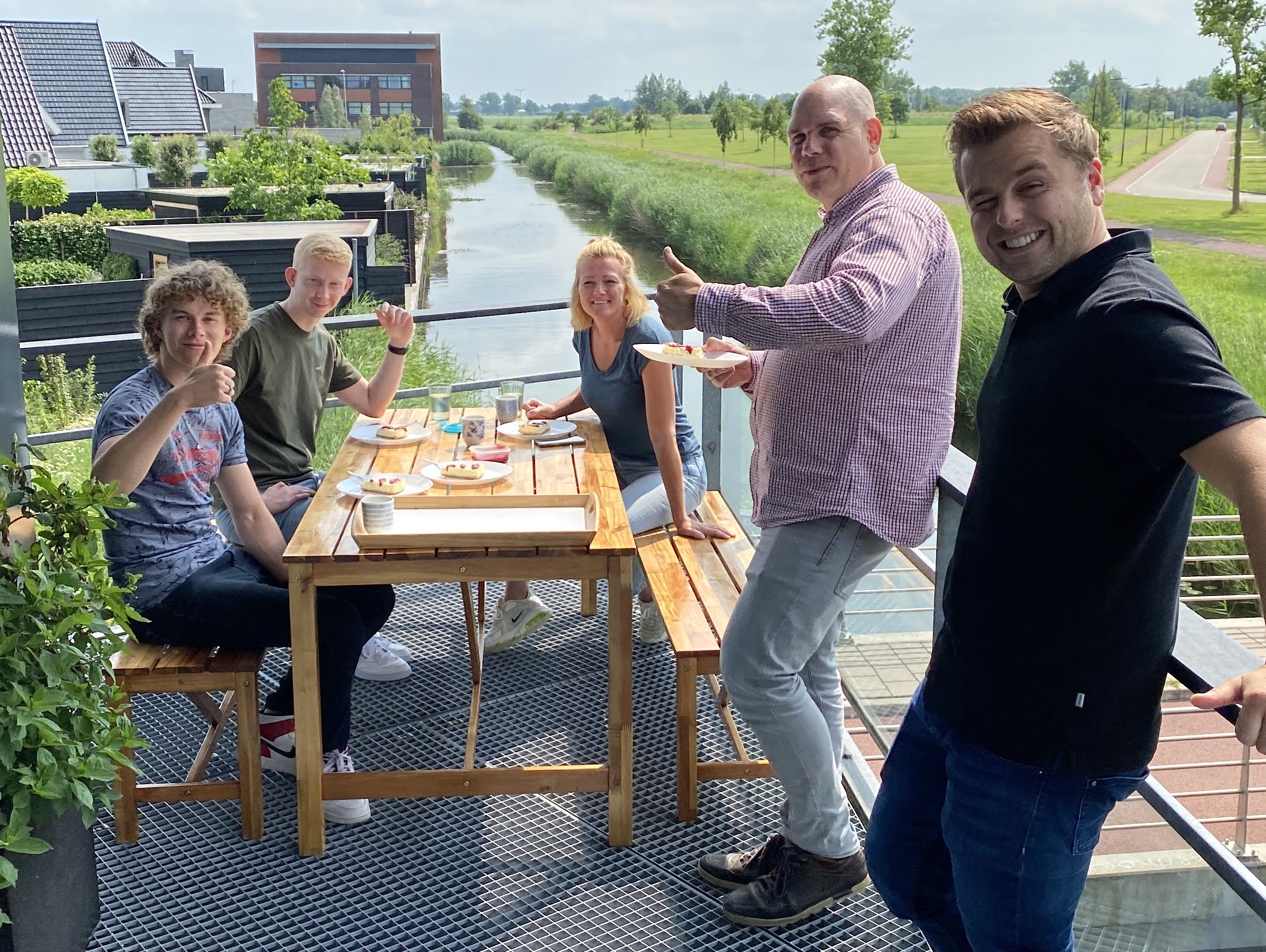 Nice to meet you
Gifty, pleased to meet you. We are a startup specializing in smart tech gift card solutions. To shape our growth ambitions, we aren't just looking for one, but two sales colleagues. In this role, you'll be the first point of contact for customers, providing advice on handy gift card tools across various sectors. From go-kart tracks to hair salons and from wine bars to wellness centers.
What you'll be doing
Variety is the name of the game at Gifty, and you thrive on it. One day, you'll be collaborating on marketing strategies, tending to our existing customers, and helping new users get started. The next day, you'll be proactively reaching out to potential leads, conducting online demos, and fine-tuning our sales plans. And in between, you might challenge a colleague to a quick game of ping-pong. Each day is different, but one thing remains constant – you have the freedom to structure your workday. We highly value your input when it comes to sales, and teamwork is at the heart of Gifty."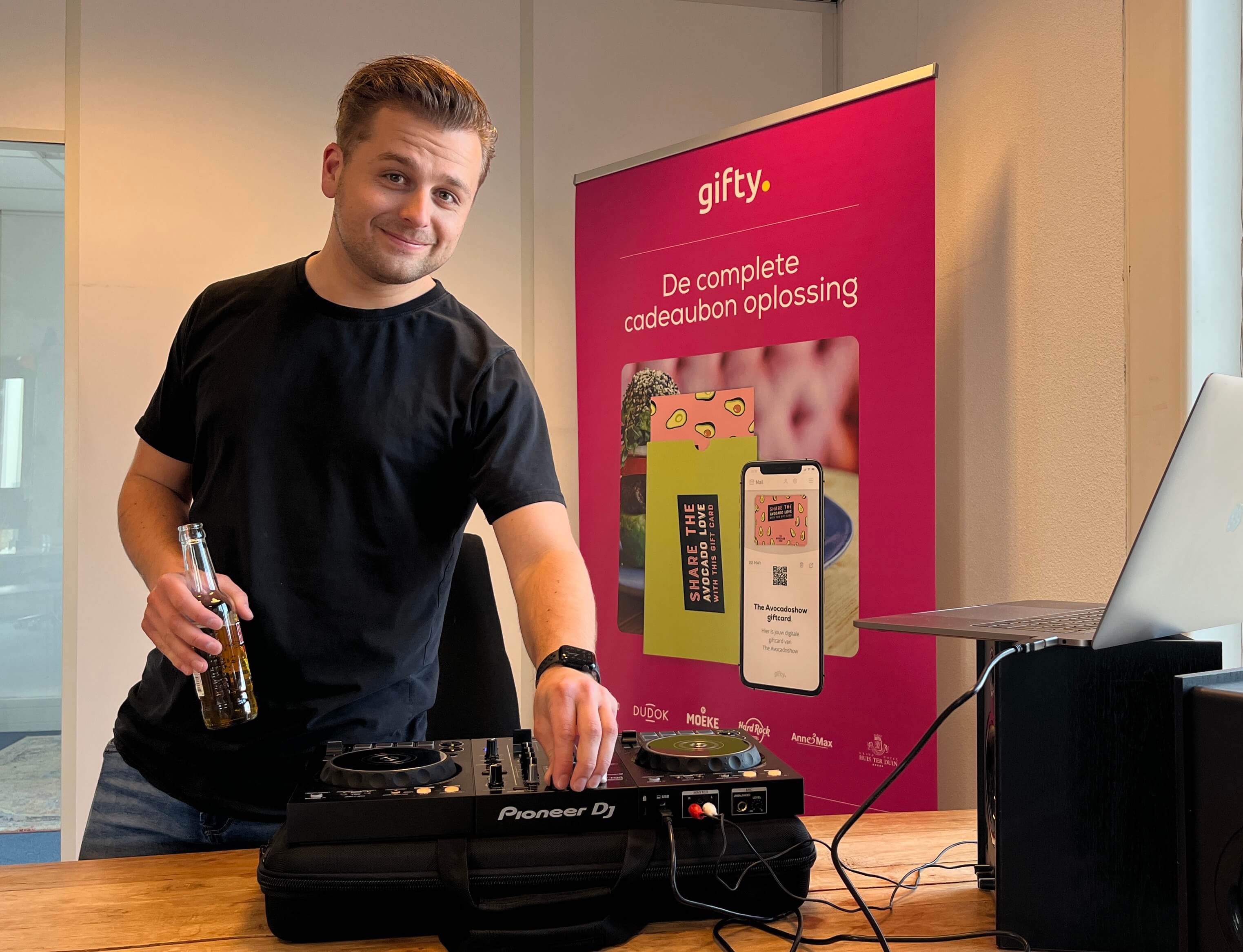 About you
You're a dynamic and enthusiastic individual, eager to take your career to the next level. You adapt swiftly, approach your tasks with dedication, and excel in working independently. You're a smooth talker, but an even better listener, and while you might be a not-so-great loser, it's because you're driven to excel. You're the kind who perseveres where others might give up. And when it's time to recharge, you prefer doing it amidst people; interpersonal interactions fuel your energy. 🔥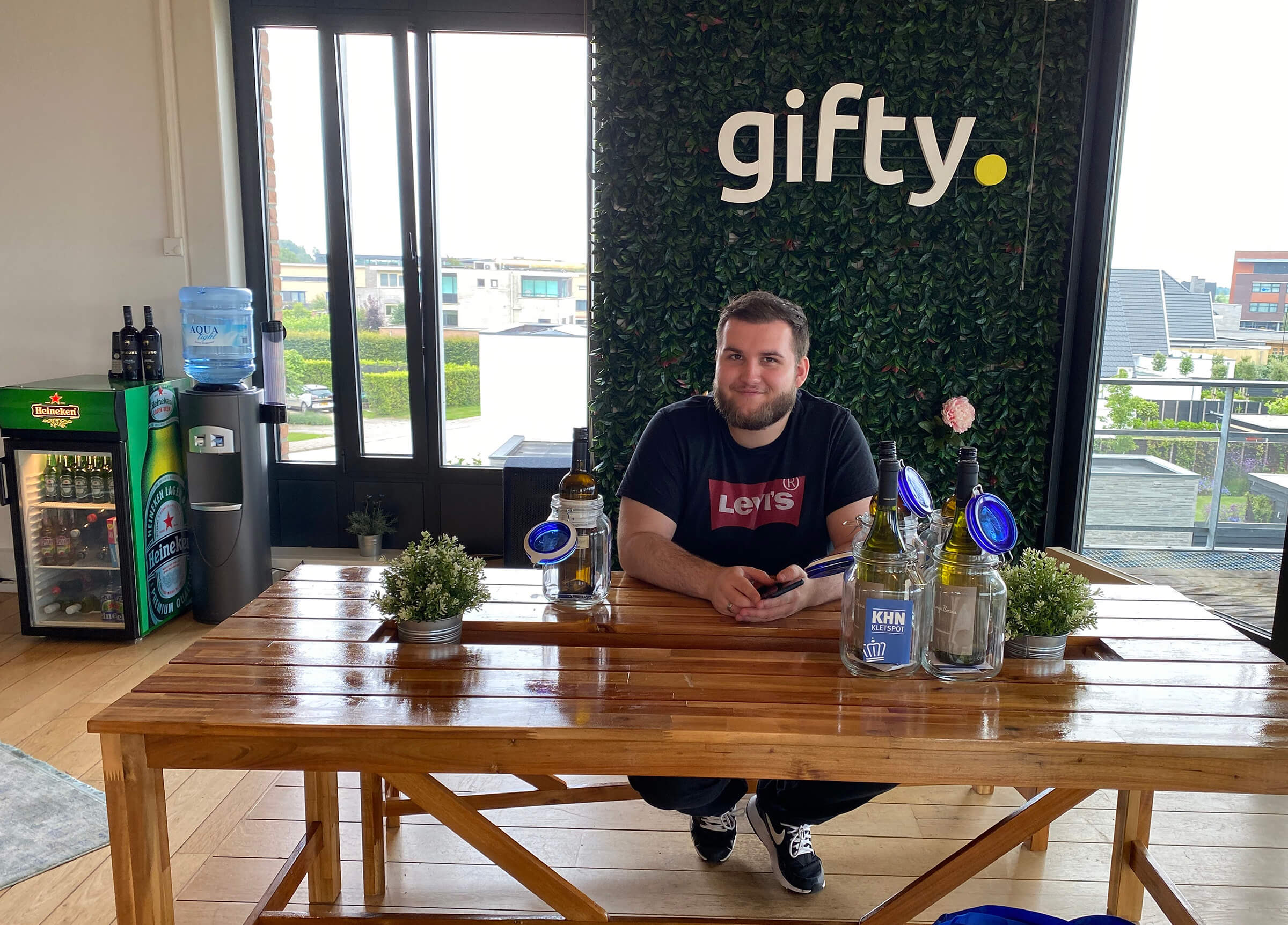 We are
We're a young and fast-growing company. Our mission is to make the lives of entrepreneurs in the Netherlands and beyond easier through our innovative technology. We maintain a compact organization with direct communication channels, ensuring flexibility and making your contributions welcome and your talents appreciated.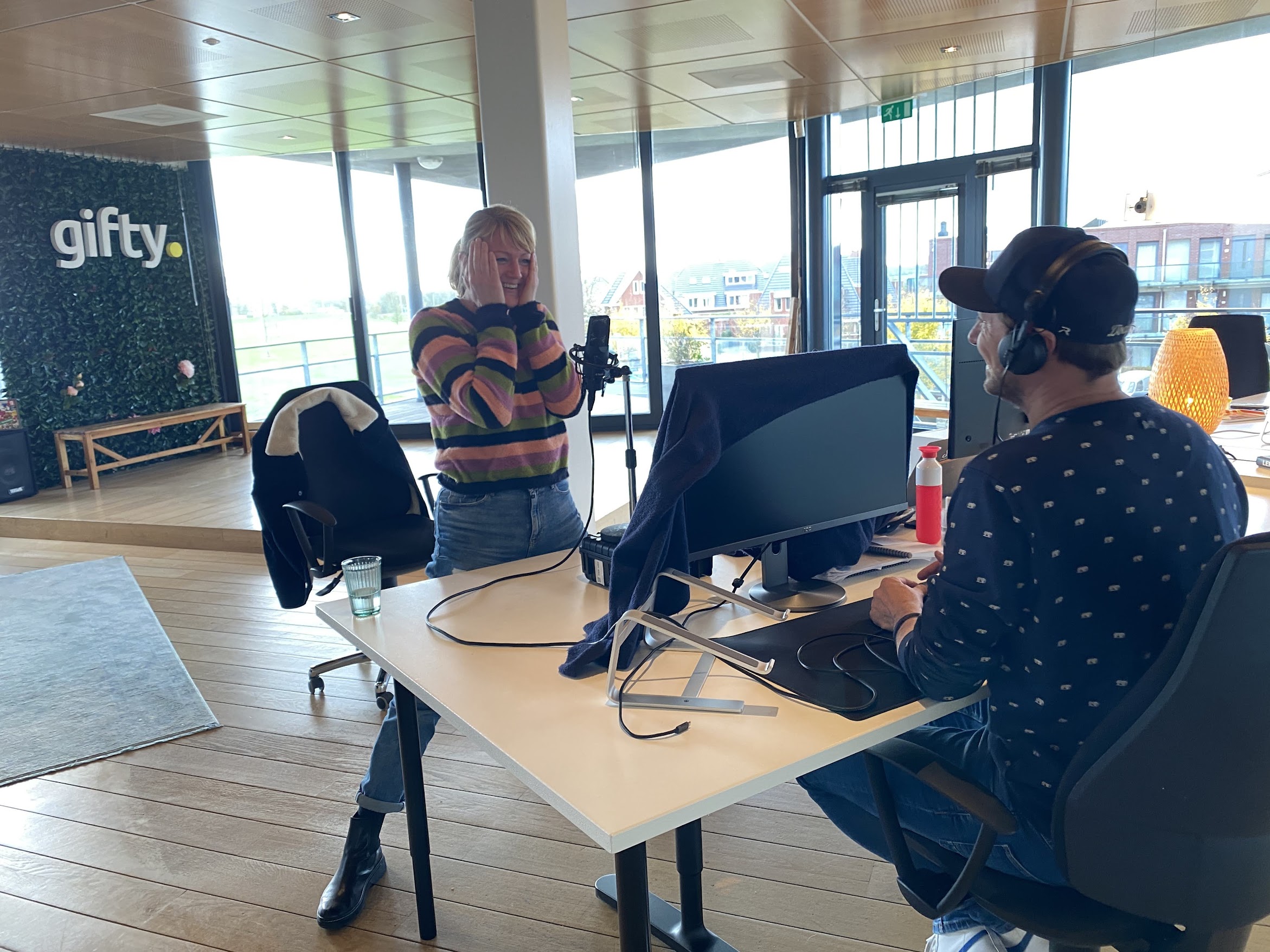 Why work at Gifty?
This isn't just a job; it's an incredible adventure. Alongside some pretty awesome colleagues and competitive compensation, you'll have all the room you need to make a real impact and hone your sales skills. Plus, our company gatherings are more than just fun, our lunches are scrumptious, and our ping-pong tournaments are legendary. 🏓"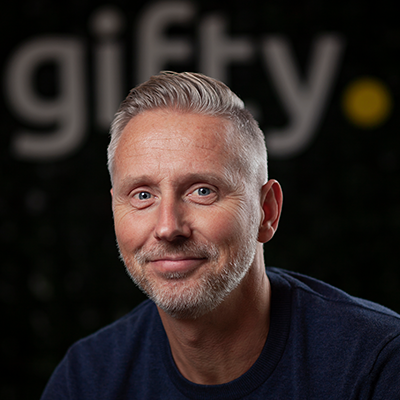 Ready for your next career step?
Send your motivation and CV to Sjon Sluys. Still have questions?
Give Sjon a call on +31 85 0161620