Gift card
by e-mail
Oops… Need another gift last minute? No problem for your customers. They simply buy your digital gift card directly on your website. Fixed easily and quickly with the order module and delivered by email.
Check, check, double check
All our gift cards have a unique code, even if they are sent by email. This way, each gift card can only be spent with you once, even if it has been forwarded many times. So you can be sure of fraud-free redemption.
"
The JEU de boules bar gift card directly in my mailbox, great!
"
Digital = ideal
For the undaring lover, a birthday girl who lives far too far away or for the forgetful: an email gift card is pretty ideal.
Hi handsom!
The gift cards that we make for you look fresh, including the ones by mail. They are neatly formatted in PDF and completely in your corporate identity. Ready to be emailed, texted or printed. Or store it in your Wallet. Curious?
All gift cards are ordered by email.
Go digital
More than 60% of all gift cards are ordered digitally. Logical; they are widely accepted and you always have them with you on your smartphone. As an entrepreneur, of course, you're not crazy; digital gift cards are also easily available on your website. Because without digital gift cards, you miss customers. Fact.
"
Support is fast and above all personal, always a direct answer if I have a question.
"
Elvira Wilthagen | Eden Hotels
We are ready for your customers
Does your customer have a question or can't find the gift card anymore? It can happen. Our customer service handles everything for you via chat, mail, WhatsApp and phone. So you don't have to worry about it. Nice.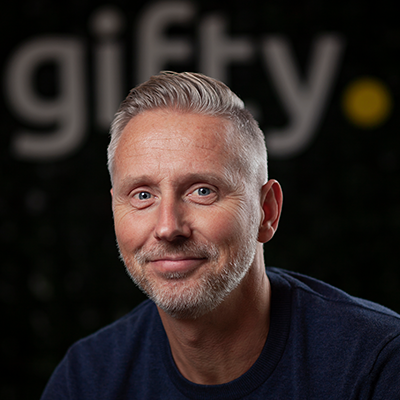 Want to know more about email gift cards?
Then Sjon is your man for questions, suggestions or compliments. Call, chat, app, mail with him. He likes it