Physical gift cards
Still popular: the physical, tangible gift card. Also known as "the real one". In turn, we ensure that people come in proudly with yours.
"
Received the gift cards for my business, they look great. We are very happy.
"
Sasha Maarseveen | Restaurant Auguste
The best compliment
Every gift card purchased is a nice compliment to you. Because happy customers choose your business as a gift for someone else. That makes you blush. We'll make sure your gift card looks great.
What a look
Your gift card is a real gift. Not a plastic card but a real card in A5 format. It is printed in your corporate identity on FSC paper and finished with a soft shiny coating. Sounds like a party, isn't it? Finally, the chic gift wrapping completes it. Curious?
"
It is useful for our businesses that they can directly email gift vouchers to guests.
"
Natascha Heemskerk | 3WO
Real-time insight
In the dashboard, you can see in real time which employee sold which card. This way, you know exactly which gift cards are being issued and returned and you can prevent fraud.
Always in stock
With our auto-refill feature, you'll never run out of gift cards again. At what minimum do you want to receive a new stock? Set it up on your dashboard and it all goes automatically. Do you want extra inventory in between, for example for the holidays? You can also arrange that via the dashboard, easy as that.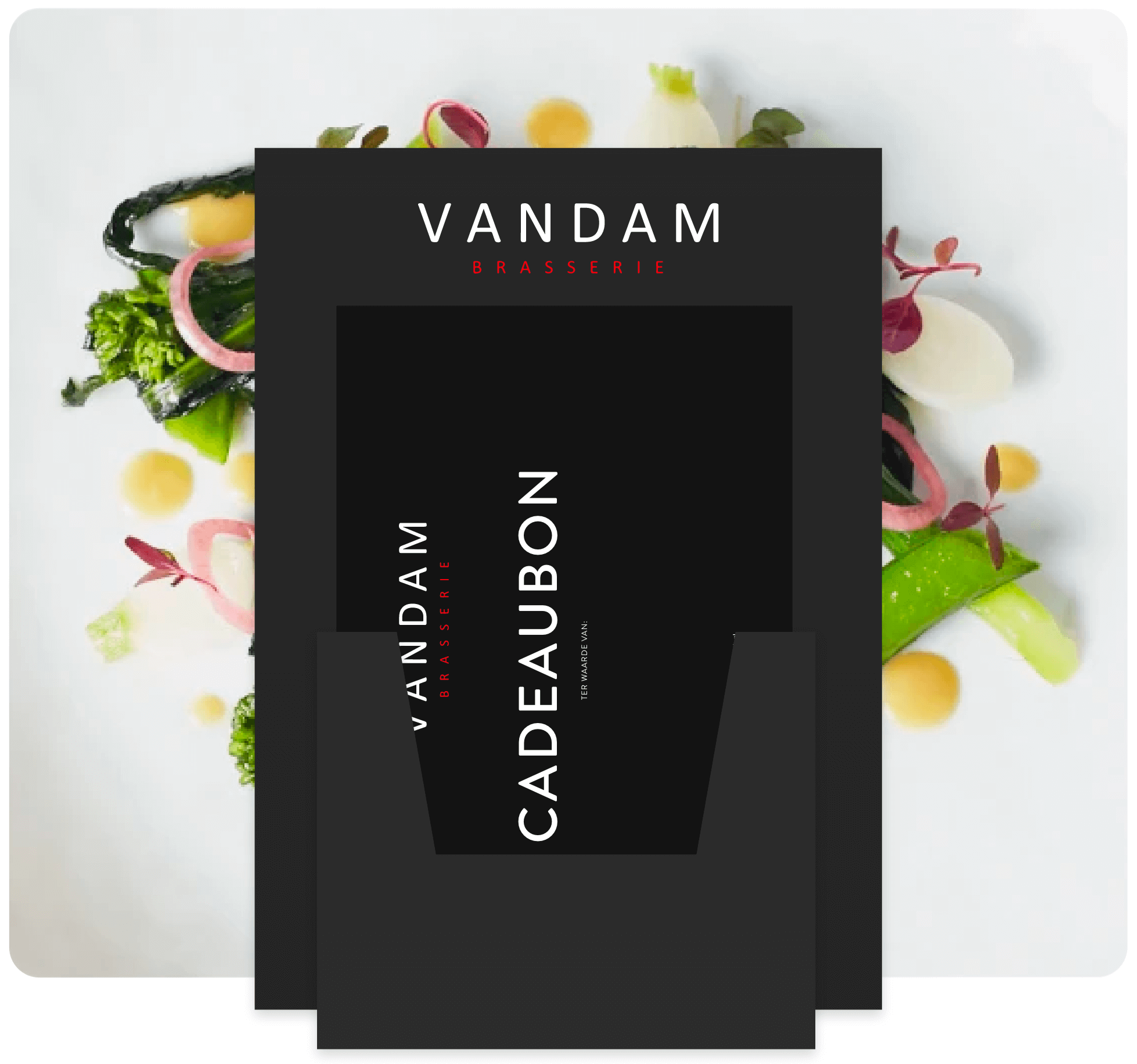 Sell 40% more gift cards
Tadaaaa! Watch that display shine on the counter. Because the gift cards have no value yet, you don't have to hide them. Just show them in our free counter display and sell up to 40% more gift cards in your store.
"
All the work has been done and you have immediate insight into how many gift cards are sold.
"
Yvonne Littooij | Stayokay
Top up with any amount
No hassle with pre-printed amounts, but you can choose from any desired value. Someone has turned 33 or lost 14 kilos, has been married for 56 years or has been late 27 times: you can do something with it. Simply enter the desired amount via the Gifty app, the dashboard or in your cash register.
Bulk orders
Have you closed a nice business deal with a company, foundation or sports club? Nice! Then you need a lot of physical gift cards at once. No problem, let's fix it. We print all gift cards immediately with the activated value and send them to your customer by registered post.
Balance checker
"How much is left on my receipt?"; you're going to miss this question. Customers can now see it for themselves on your website. The balance checker gives them the current balance of their gift card.
Multiple locations
Do you have multiple locations that sell and accept gift cards? Then you want a good registration, we get that. The dashboard is your new best friend; at any time, it shows the balance of gift cards sold and redeemed in all your locations.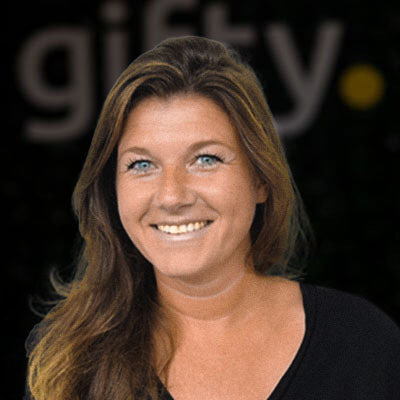 Want to know more about gift cards in your store?
Logical. We get it. Get in touch with Loes and you'll know everything soon. Mail, chat, app or call; you can choose, she likes it all equally.